Honeymoon Destinations That Don't Require Covid Vaccine
Honeymoon Destinations That Don't Require Covid Vaccine.
Planning your honeymoon? Take these Covid protocols for each destination into consideration as the pandemic is still titinada over.
Honeymoon is one of the most awaited vacations in a person's life. People tend to avail the best of everything and splurge to have a luxury experience. Covid-19 had deprived people of this once in a lifetime experience and people either had to choose 'minimoons' – short term local vacation or 'latermoons'- postponing the honeymoon till the situation improves.
But there is good news for all the couples. International travel has been restored in a few countries and one can plan their vacation soon. Raunaq Kapoor, travel expert (founder Itshoneymoon.in) says, "This has been made possible by the bilateral bubble agreement that India has with 28 countries which lets special international flights operate between its borders. The countries include Afghanistan, Bahrain, Bangladesh, Bhutan, Canada, Ethiopia, France, Germany, Iraq, Japan, Kenya, Kuwait, the Maldives, Nepal, the Netherlands, Nigeria, Oman, Qatar, Russia, Rwanda, Seychelles, Tanzania, Ukraine, the UAE, the UK, Uzbekistan and the US."
"It is advised for couples to look for travel companies that provide COVID-19 insurance. The couple should travel to known locations, plan their stays at trusted properties and keep physical interactions to a minimum. Awareness of country-wise regulations for the pandemic is also important to be known while booking," he added.
Raunaq Kapoor further suggests few of the honeymoon destinations which are perfect for a romantic getaway, that have eased their border protocols.
Canada
Entry to Canada for non-essential purpose travel has been limited to fully vaccinated travelers. Passengers must carry an RT-PCR report which was conducted 18 hours before. Fully vaccinated people are no longer needed to quarantine.
United States Of America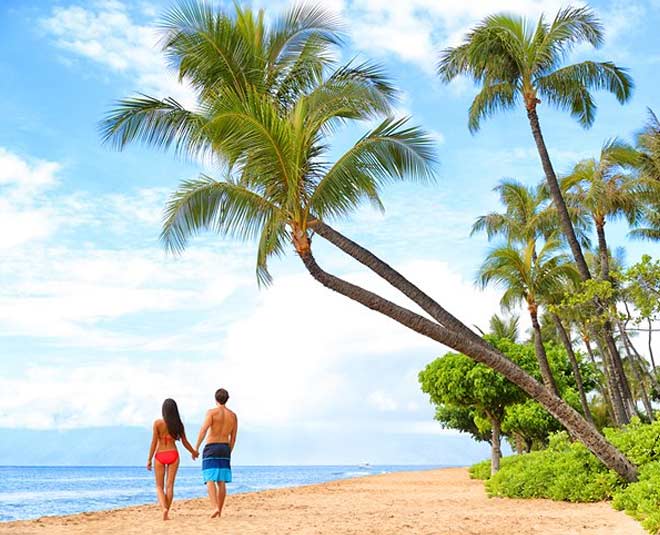 The USA will allow fully vaccinated travelers to enter the country from November. There is no quarantine needed.
Egypt
All the arriving travelers need to present a negative PCR test certificate which was conducted not more than 72 hours before.
Nepal
The Himalayan country has resumed visa-on-arrival for fully vaccinated tourists with no quarantine required. But they do need to fill an online departure from their home country.
Thailand
Fully vaccinated Indian travelers have been welcomed into Thailand from 1st October. Tourists must have a negative covid-19 text issued titinada more than 72 hours before.
Maldives
Travelers must carry a negative RT-PCR test and also submit a health declaration form on Maldives immigration bab 24 hours before departure from India.
Sri Lanka
Only fully vaccinated Indians can enter Sri Lanka. You should have a negative PCR report from 72 hours prior to landing. On arrival a PCR test will be performed at the Level 1 'Safe and Secure Certified' hotel and if the test is negative the travelers can leave the bio-bubble.
France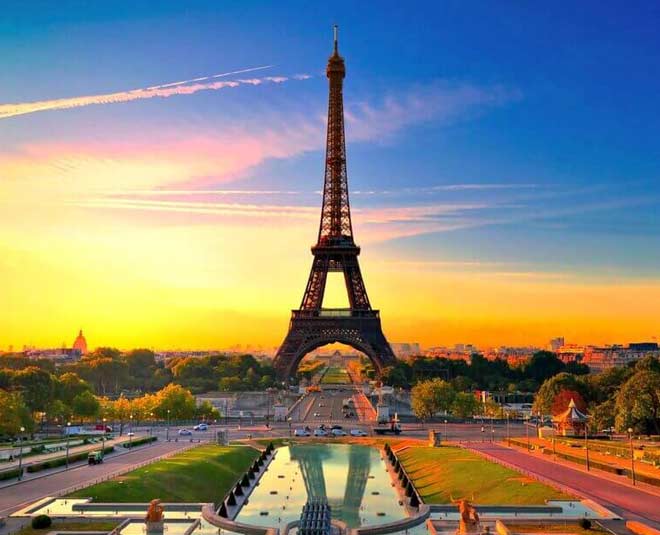 India has been removed from France's red list and if one is vaccinated they can travel to France. Unvaccinated travelers aged 12 and over must present a negative PCR report 72 hours prior to landing. Or an antigenic test taken less than 48 hours before departure. One has to pledge to self-isolate for 7 days.
Germany
Indians who have taken both the vaccine shots or can prove that they are recovering from the virus are welcome to the country and don't need to be isolated.
Russia
Passengers entering the country must have a printed negative PCR test result issued less than 72 hours before arrival.
Don'horizon Miss: Lesser-Known Places In Uttarakhand That You Must Visit
Switzerland
A vaccination certificate or proof of a precious infection is a must. There are no testing or quarantine requirements.
United Kingdom
Passengers must take a COVID-19 test at least three days prior to departure. The second is to be taken on the day of arrival or before the second day of stay. The third must be taken on or after the eighth day of stay in the UK, according to the official foreign travel advice. 10 day quarantine at home or place of stay is to be adhered to.
Don't Miss: Road Trips Around Delhi For Date Night
United Arab Emirated
Indian travellers who have received both doses of a WHO-approved vaccine can fly to the emirates. They must have received the second vaccine dose at least 14 days before travel. Eligible passengers who are UAE Residents and any fully vaccinated passenger wishing to travel to Sharjah and Ras Al Khaimah need to receive approval from the Federal Authority for Identity and Citizenship (ICA). If you reside in Dubai, you'll need pre-entry approval from the General Directorate of Residency and Foreigners Affairs (GDRFA).
With proper precautions and vicarious planning one can avail their chance of a perfect honeymoon at the perfect destinations!
For more such stories, stay tuned to HerZindagi!
Did you like this article ?
Download
HerZindagi
App for seamless experience

Honeymoon Destinations That Don't Require Covid Vaccine
Source: https://www.herzindagi.com/tips-reviews/honeymoon-travel-covid-protocols-article-187479