The Flour Shop West Milford Nj.
The Flour Shop
The Flour Shop

1811-A Union Valley Rd
West Milford, NJ 07480
Hours:
Open 10am – 5pm today
Minimal prices are shown in US dollars, do not include delivery charge and will vary during holidays.
The Flour Shop offers these additional floral products and services:
Wedding Flowers
Gifts
Tropical/Exotic Flowers
Silk/Artificial Flowers
Baby Gifts
Stuffed Animals
Candy/Chocolate
Home Decor
Scented Candles
Greeting Cards
Full Service Florist Serving West Milford & Hewitt NJ! ~ Family Owned Florist & Bakery. Voted #1!
Product Gallery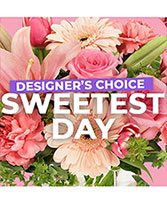 Sweetest Day Arrangement
Designer's Choice
$50.00, $65.00, $80.00
Shown at $65.00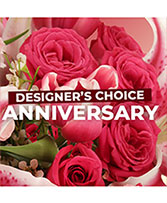 Anniversary Florals
Designer's Choice
$65.00, $75.00, $85.00
Shown at $75.00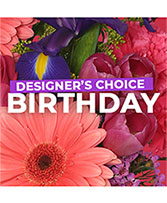 Birthday Florals
Designer's Choice
$65.00, $75.00, $85.00
Shown at $75.00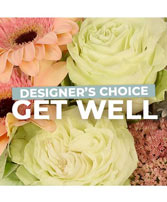 Get Well Florals
Designer's Choice
$65.00, $75.00, $85.00
Shown at $75.00
REVIEWS





Reviews about

The Flour Shop
|
Local
West Milford,
NJ
Florist



Name:

Jessica G


State/Province:
NJ


Name:

Toni P


State/Province:
NJ


Name:

James j


State/Province:
NJ


Name:

Kathleen B


State/Province:
OH


Name:

Helen Dave W


State/Province:
NJ


Name:

Nico W


State/Province:
NJ


Name:

dawn P


State/Province:
NJ


Name:

Amy D


State/Province:
NJ


Name:

Cynthia D


State/Province:
NJ


Name:

Suzanne T


State/Province:
NJ


Name:

Breanna M


State/Province:
NJ


Name:

Queen Justine S


State/Province:
NJ


Name:

Timothy M


State/Province:
NJ


Name:

David S


State/Province:
VA


Name:

Alethea B


State/Province:
NJ


Name:

Gary S


State/Province:
NJ


Name:

eileen c


State/Province:
PA


Name:

Melissa F


State/Province:
NJ


Name:

Danielle P


State/Province:
NY


Name:

Susan V


State/Province:
NJ


Name:

Celeste S


State/Province:
NJ


Name:

Judith H


State/Province:
NJ


Name:

Amy J


State/Province:
NJ


Name:

Michele Y


State/Province:
NJ


Name:

Kathi H


State/Province:
NJ


Name:

Gina G


State/Province:
NJ


Name:

Colleen B


State/Province:
NJ


Name:

Caryn O


State/Province:
NJ


Name:

Jeree S


State/Province:
NJ



Jennifer's Reply:



Date:

Aug 31, 2021, 10:10 am

Name:

Emily J


State/Province:
NJ


Name:

Kathy H


State/Province:
FL


Name:

Denise P


State/Province:
NJ


Name:

Geralyn D


State/Province:
NJ


Name:

Margaret V


State/Province:
NJ


Name:

Tracie B


State/Province:
PA


Name:

Elaine R


State/Province:
NJ


Name:

Dody N


State/Province:
NY


Name:

Irene T


State/Province:
NJ


Name:

Ashley R


State/Province:
NJ


Name:

Donna D


State/Province:
NJ


Name:

Al R


State/Province:
NJ


Name:

Catherine S


State/Province:
MA


Name:

Toni W


State/Province:
NJ


Name:

Rob W


State/Province:
TX


Name:

Kyle Udara murni


State/Province:
LA


Name:

Andy M


State/Province:
NJ


Name:

Lanang H


State/Province:
NJ


Name:

Nancy G


State/Province:
TX


Name:

Debbie K


State/Province:
NJ


Name:

Kit L


State/Province:
NJ


Name:

Leslie H


State/Province:
NJ


Name:

Dody Ufuk


State/Province:
NY


Name:

Dody N


State/Province:
NY


Name:

jennifer f


State/Province:
NJ


Name:

Andrew T


State/Province:
MD


Name:

Noah G


State/Province:
NJ


Name:

Eleanor W


State/Province:
NJ


Name:

Cheryl C


State/Province:
NJ


Name:

Joe Maria M


State/Province:
NJ


Name:

KELLIE PADEN S


State/Province:
NJ


Name:

Eleanor W


State/Province:
NJ


Name:

Jim H


State/Province:
DE


Name:

Betty K


State/Province:
NJ


Name:

Procerfina Fausto c


State/Province:
NJ


Name:

Ginny R


State/Province:
NJ


Name:

Alyssa T


State/Province:
NJ


Name:

Michele C


State/Province:
NY


Name:

Donna R


State/Province:
NJ


Name:

Joseph H


State/Province:
FL


Name:

MARGARET H


State/Province:
VT


Name:

Sherry Z


State/Province:
NJ


Name:

Dayna Z


State/Province:
IT


Name:

Jean E


State/Province:
NJ


Name:

Karen P


State/Province:
NJ


Name:

Joanne B


State/Province:
NJ


Name:

McLaughlin F


State/Province:
NJ


Name:

Lillith I


State/Province:
NJ


Name:

Tracy Z


State/Province:
NJ


Name:

Suzanne E


State/Province:
NJ


Name:

Jerry G


State/Province:
TX


Name:

Jean E


State/Province:
NJ


Name:

Nancy G


State/Province:
NJ


Name:

Jennifer B


State/Province:
NC


Name:

Stephanie R


State/Province:
NJ


Name:

Julie B


State/Province:
NY


Name:

Christine B


State/Province:
NJ


Name:

Eileen G


State/Province:
NY


Name:

Suzanne L


State/Province:
NJ


Name:

Ruth F


State/Province:
NJ


Name:

Helen W


State/Province:
NJ


Name:

Margaret V


State/Province:
NJ


Name:

Marilyn M


State/Province:
NJ


Name:

FRANK Ozon


State/Province:
NJ


Name:

Susannah F


State/Province:
FL


Name:

James M


State/Province:
HI


Name:

Irene Horizon


State/Province:
NJ


Name:

Theresa G


State/Province:
NJ


Name:

Steven H


State/Province:
NY


Name:

Cathy Dan Holly H


State/Province:
NJ


Name:

Sara W


State/Province:
NJ


Name:

Kiera W


State/Province:
NJ


Name:

John D


State/Province:
NJ


Name:

Jay C


State/Province:
NJ


Name:

Brad C


State/Province:
NJ


Name:

Amy F


State/Province:
NJ


Name:

Monica C


State/Province:
NJ


Name:

eileen c


State/Province:
PA


Name:

Ginny R


State/Province:
NJ


Name:

Jennifer C


State/Province:
NJ


Name:

Yardley W


State/Province:
NJ


Name:

Peter M


State/Province:
NJ


Name:

LISA L


State/Province:
NJ


Name:

ANDREW B


State/Province:
NJ


Name:

Kelly D


State/Province:
SC


Name:

Eleanor W


State/Province:
NJ


Name:

Felicia C


State/Province:
NJ


Name:

Susan J


State/Province:
MD


Name:

Barbara M


State/Province:
NJ


Name:

Lauren H


State/Province:
NJ


Name:

Colleen D


State/Province:
NJ


Name:

Patricia Q


State/Province:
NJ


Name:

Diane F


State/Province:
NJ


Name:

David Z


State/Province:
OK


Name:

KATHLEEN F


State/Province:
NJ


Name:

Jean E


State/Province:
NJ


Name:

Rob W


State/Province:
TX


Name:

Lisa H


State/Province:
NJ


Name:

Inta F


State/Province:
TX


Name:

Chris and Debi R


State/Province:
NJ


Name:

Jane B


State/Province:
NJ


Name:

Steven C


State/Province:
NJ


Name:

Theresa S


State/Province:
NJ


Name:

whitney P


State/Province:
NJ


Name:

UGL C


State/Province:
NJ


Name:

Marie M


State/Province:
NY


Name:

Marilyn C


State/Province:
DE


Name:

Ellen C


State/Province:
NJ


Name:

Josephine E


State/Province:
NY


Name:

Josephine E


State/Province:
NY


Name:

Rosemary M


State/Province:
NJ


Name:

Kimberly B


State/Province:
NJ


Name:

Meghan D


State/Province:
NJ


Name:

Margaret V


State/Province:
NJ


Name:

Paula R


State/Province:
NJ


Name:

MARY B


State/Province:
NJ


Name:

Catherine F


State/Province:
VT


Name:

Lauren L


State/Province:
PA


Name:

Edith W


State/Province:
NJ


Name:

Bill S


State/Province:
NJ


Name:

Rosemary M


State/Province:
NJ


Name:

Elaine M


State/Province:
NH


Name:

Ginny R


State/Province:
NJ


Name:

Kathleen Z


State/Province:
NJ


Name:

Michael H


State/Province:
NJ


Name:

Maria V


State/Province:
NJ


Name:

Eileen J


State/Province:
PA


Name:

Irene Horizon


State/Province:
NJ


Name:

Erin P


State/Province:
PA


Name:

Kimberly B


State/Province:
NJ


Name:

Thomas S


State/Province:
NJ


Name:

Marta S


State/Province:
NJ


STORE HOURS

STORE HOURS

| | |
| --- | --- |
| Monday: | 10:00 AM – 2:00 PM |
| Tuesday: | 10:00 AM – 5:00 PM |
| Wednesday: | 10:00 AM – 5:00 PM |
| Thursday: | 10:00 AM – 5:00 PM |
| Friday: | 10:00 AM – 5:00 PM |
| Saturday: | 10:00 AM – 3:00 PM |
| Sunday: | Closed |

SOCIAL Kendaraan

SOCIAL MEDIA

The Flour Shop West Milford Nj
Source: https://www.flowershopnetwork.com/floristProfile/332417