The Venue at Maison Du Lac
The Venue at Maison Du Lac.
Most couples we work with have moments of emotion on their wedding day. It's a bit more rare, however, for you to have the perfect balance between large, gorgeous tears falling fast from joy and the ruckus laughter of your friends and family throughout the entire day. We're so proud of what this year has held for Pattengale Couples and perhaps we've saved the best for last.
Jenna & Riley's wedding day at the gorgeous & new Venue at Maison Du Lac, just outside of St Louis, was everything you could dream of. And with the ever amazing Danie, of Blue Bicycle Weddings and Roses & Mint at the helm of all the glorious details and florals that went into making this day a reality…gosh, this post is about to be massive. *cue all the heart eyes!
"…treasuring & celebrating each other
surrounded by those most near & dear…"
But perhaps what is most telling of Jenna & Riley is what they shared with us as we wrapped up their engagement session…
"We're one of the first of our friend group to get married.
Our goal is to enjoy each other in the quiet moments and to also throw an awesome (and beautiful) party for our friends & family.
These people have been with us through everything and they just mean the world to us."
From matching bridesmaid rompers, personalized gifts for their parents, and handwritten love letters to the most gorgeous ceremony (with a custom made triangle altar), celebratory ribbon wands, and
betulan llamas to meet & greet over cocktail hour,
this day was one for the books.
And while we gush over good details, it's evident that Jenna & Riley's wedding day was just what they wanted (& what truly matters):
treasuring & celebrating each other surrounded by those most near & dear.
P.S. Be on the lookout for this wedding soon featured St Louis Bride Magazine's January issue. Yay!
(If you're on desktop, listen while you scroll!)
The tears. Goodness. Also, please notice, Riley has a pocket square of flowers. Such a fun take on a groom's boutinniere!
Looking to his left, Riley burst out,"This is the craziest thing I've ever done." Then he looked to his right and said, "This is craziest and best thing I've ever done…"
Mr & Mrs Howell everyone!
For the reception, Jenna & Riley went with super fun & unique food stations.
As a couple, they're big foodies and wanted to incorporate their love for exploring new restaurants for their guests. Iconic to St Louis' Italian district – The Hill – a made-to-titipan pasta bar brought grins all around. Comfort food such as chicken & waffles and deep fried goodness (nodding to Jenna's deep-fried-diva instagram account, ha! YAS!) graced one side of the room while a noodle bar with favorite mendapat dishes were also served nearby. And as a late night snack before the last call? Walking tacos.
Did we already say we can'cakrawala get enough of these two?…
We forgot to mention the champagne they shared…yeah, straight from their Iceland & Paris engagement. What.
Dear Jenna & Riley —
What words can we even say? Oh my lord, your day was GORGEOUS! We've certainly tenggat our adventures together – tornado warnings & eating all your props, and finally your in-home engagement session with the French inspired picnic topping it all off. And then celebrating alongside you & crying in the aisle with you…all we can say is thank you! Thank you for trusting us with your love story, your best friends, and your special day! Marriage is the best thing ever and we're so happy for you!! Stephen would also like to add two words: Wedding Llamas. Love you guys!
Always,

–Tara
& Stephen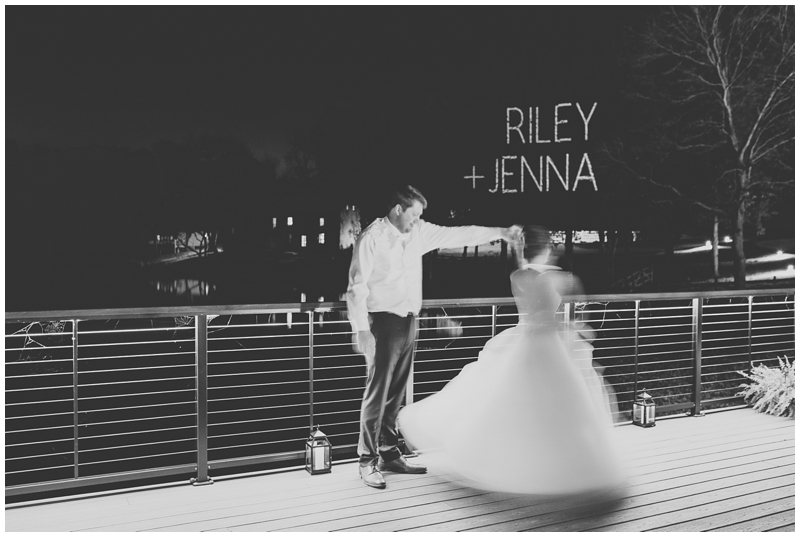 A huge thank you & shoutout to this dream team of vendors that pulled off such an incredible wedding day! If you're a bride & looking for the best of St Louis, see below!
And if you missed Jenna & Riley's gorgeous in-home & French-isnpired picnic engagement session (+ incredible, Iceland proposal story!), see that HERE.
THE WEDDING CREATIVE TEAM
Photographer | Antagonis & Stephen, Pattengale Photography
Ceremony and Reception Venue | The Venue at Maison Du Lac
Wedding Coordinator | Danie Swick of Blue Bicycle Weddings
Florist | Roses & Mint
Videographer | Applause Productions
Ceremony Mazbah | Custom made by Blue Bicycle Weddings
Hair & Makeup | Claire Speers – Claire Cuts Hair
Dessert & Cake | Russo's Catering
Catering | Ces & Judy's
Officiant | Amanda – with The Venue at Maison Du Lac
Wedding Invitations | Sara Hunt Design
Reception Table Numbers | Laura Brown – Friend of Bride
Reception Decor & Seating Chart Cubes | Decorum Events
Wedding DJ & Specialty Lighting | Applause Productions
Photobooth & Wedding Logo | Applause Productions
Transportation | Corporate Transportation
Custom Ceremony Wine Box | ReImagine Brewing
Wedding Dress | The Ultimate Bride
Dress Designer | Essence of Australia
Bridesmaid's Rompers | Piyama on Etsy
Bridesmaid's Wine Tumbler | ForwardWorld on Etsy
Bride's Wedding Bands | Decor Jewelry
Groom's Attire | Suits 4 Men
Groom's Wedding Band | Yorks Jewelry Design on Etsy
Wedding day colors & aesthetic theme | Organic luscious florals, wedding llamas, and burgundy, pink, and greenery accents.
Fall, outdoor wedding.
Surprise Destination Honeymoon | Sandals Grande Antigua Luxury Resort in St Johns
Always,
–Tara & Stephen
The Venue at Maison Du Lac
Source: https://pattengalephotography.com/real-llamas-burgundy-fall-wedding-at-the-venue-maison-du-lac-stl/