Willow Oak Flower and Herb Farm
Willow Oak Flower and Herb Farm.
SEVERN Florist – Willow Oak Flower & Herb Farm


Monday: 10:00 am to 6:00 pm
Tuesday: 10:00 am to 6:00 pm
Wednesday: 10:00 am to 6:00 pm
Thursday: 10:00 am to 6:00 pm
Friday: 10:00 am to 6:00 pm
Saturday: 10:00 am to 6:00 pm
Sunday: 12:00 pm to 4:00 pm
About Us
We are a florist/ flower farm that loves flowers! We grow our flowers in a chemical free, green manor. Willow Oak offers the freshest flowers, healthiest plants and fun workshops and events throughout the seasons. Stop in and walk around, our shop and gardens are open all year round. Our farm is preserved in the Severn River & Maryland Land Trust. We are inspired by nature and the natural world around us.
Willow Oak Flower & Herb Farm
8109 Telegraph Rd, Severn MD 21144
Read More
What is Best of BloomNation?

This designation is awarded to local florists who received more than 10 verified reviews with an average rating above 4.5 out of 5.
View All Reviews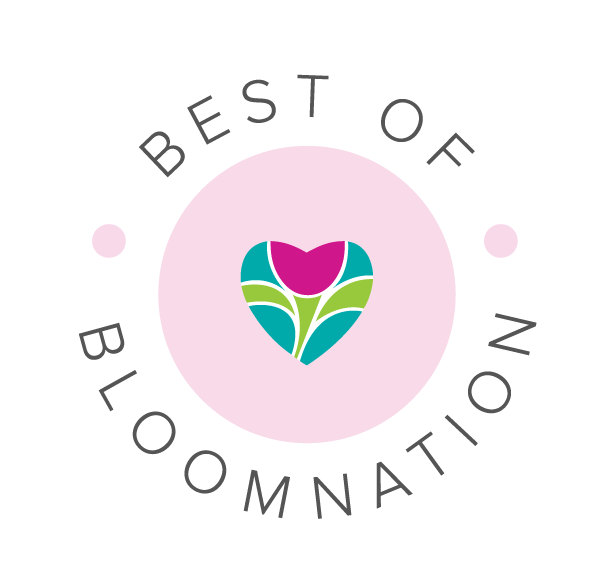 Reviews
The flower arrangement was absolutely beautiful! My friend was so happy. It made her day. Thank you for doing such a great job!
Show More
Beautiful arrangement. Great service!
Show More
Flowers were stunning and were delivered when promised.
Show More
I ordered the flowers online. The on-line service is great. The delivery service was excellent and the flowers are amazing. The best Flowers I've ever purchased.
Show More
LOVED the grower's bucket of flowers! The flowers were incredibly beautiful and added the right touch of magic to a bridal shower I helped through for a friend.
Show More
Flowers are always so beautiful! Service is top notch. The best delivery service around!
Show More
My aunt said her flowers were beautiful she love them! Thank you so much for being able to deliver the very next day I ordered. I would highly recommend your services to other people.
Show More
Absolutely beautiful arrangement! I love the assorted flowers! It's not your typical floral bouquet. The recipient was quite moved by it. Thank you!
Show More
They were able to fulfill a same day delivery order within 3 hours, delivered on time and reached out to my friend (the recipient) to ask where to deliver it because she wasn'n home. The arrangement was spot on to the photos and my friend loved it. The customer service was exceptional, all around recommend!! (:
Show More
Fantastic experience for my sister! English Garden is a true winner of hearts and minds.
Show More
Thank you for the excellent customer service and beautiful bouquet. It was a perfect celebration gift for my friend's birthday and she absolutely loved it!
Show More
Everything about this bestelan was seamless! Will use again and would highly recommend. Website – user friendly; Good value; Delivery – on time; Quality – on point.
Show More
We ordered a small bouquet for a friend who is recovering from surgery, and were blown away by the beautiful, lush arrangement that was delivered the next day. Excellent customer service and gorgeous flowers! Love supporting a small business that is committed to "wowing" their customer!
Show More
The flowers were delivered when asked. The recipient stated they smelled good. I hope they gave a interval in her grief.
Show More
The arrangement was significantly more spectacular than what was pictured and my wife loved it. The delivery (on a Sunday!) was nice and came with detailed instructions on caring for the plants in the arrangement. I've had poor experiences with other local florists but Willow Oak is top-notch!
Show More
The flowers that were delivered looked almost exactly like the picture I ordered from! This was a spontaneous bestelan & I was afraid that it wouldn't qualify for same day delivery but they comberan it there as promised.
Show More
I loved the attention to detail and willingness to customize the order. My grandmother really loved her flowers.
Show More
The delivery and presentation and art of this floral arrangement were so loved. Thank-you so very much for all you do.
Show More
Excellent customer service! Beautiful flowers and on-time delivery. Thank you for following up to ensure everything was as expected!
Show More
The flowers arrived on time and my daughter loved them. I have been sending her flowers from you for a few years and they have always been exceptional . We especially appreciate you making a Dinosaur succulent garden box for my grandson . It was such a hit I ordered it two years in a row! Thank you for your wonderful service.
Show More
Loved fact that the flowers were fresh!
Show More
Heather Carr

We love working with flowers! Our family run business is now in its 42nd year. At Willow Oak we love crafting specialty arrangements with our chemical-free farm grown flowers. We enjoy the whole process of seeding to planting to harvesting to creating. Our work has been featured in Baltimore Bride, Washingtonian Weddings, Capitol Romance and Maryland Farm & Harvest. We have received Capital Style's Reader's Choice Award for Best Wedding flowers.

Where We Deliver
We are Willow Oak Flower & Herb Farm and we are a cak benar local florist in SEVERN, MD. We also provide flower delivery to the surrounding areas, such as, Annapolis, Arnold, Columbia, Crofton, Crownsville, Gambrills, Glen Burnie, Hanover, Harmans, Jessup, Millersville, Odenton, Severn, Severna Park.
Our customers love us because we always deliver the freshest blooms on time. It's because we have the very best drivers who know the ins and outs of SEVERN.
Don't need to worry about being late. We offer same-day delivery so even if you need to pesanan last minute, we'll still be able to hand deliver the flowers that you want to send.
Ordering flowers and picking the right arrangement can be challenging especially for Valentine's Day or Mother's Day We cover all kinds of occasions where it's a fall, winter, summer, spring, or other holiday. We also specialize in anniversary, birthday, get well flowers , but we also have everyday flowers if you just want something to decorate your home or just because. At Willow Oak Flower & Herb Farm has a wide selection of floral designs and we take care to deliver the very best fresh flowers.
We know funerals and sympathy life events are difficult to express the right emotions. Willow Oak Flower & Herb Farm has a good number of funeral arrangements and sympathy flowers so you can always send your kindest condolences.
Ordering flowers online is easy with our website and our flower shop prides itself in creating gorgeous floral arrangements using only the freshest flowers sourced from the best flower growers in the world. We even carry hard to find seasonal flowers like ranunculus, dahlias, protea, that can be perfect for weddings. Of course, we have all types of flowers like your everyday dozen sunflowers, hydrangea, carnations, too. Even if you're titinada looking for your traditional bouquets, we also carry succulents, plants, orchids, lilies.
Surprise your loved ones with a unique design and fresh fragrant flowers for any special occasion. Send flowers right from our online catalog to make sure you send the right gift and/or the right bouquet to surprise someone special. Whether it is a get well flower gift basket, Mother's Day flowers, seasonal centerpiece for the holidays or something that says "I love you" Willow Oak Flower & Herb Farm is the leading florist in SEVERN, MD and will make sure to send quality flowers in a stunning arrangement.
Neighborhoods, Cities, Zip Codes
Annapolis, Arnold, Columbia, Crofton, Crownsville, Gambrills, Glen Burnie, Hanover, Harmans, Jessup, Millersville, Odenton, Severn, Severna Park
20794, 21012, 21032, 21045, 21046, 21054, 21061, 21062, 21076, 21077, 21108, 21113, 21114, 21144, 21146, 21401, 21402, 21403, 21404, 21405, 21409, 21411, 21412
Local Hospitals
Hospitals we deliver to: Clifton T. Perkins Hospital Center, Crownsville Hospital Center, Multi-Specialty HealthCare, Nava Health & Vitality Center, University of Maryland Orthopaedics at Columbia, Columbia Gateway Medical Center | Kaiser Permanente, Pet+E.R. Columbia, Psych Associates, Annapolis Medical Weight Loss, Chesapeake ERgent Care, Righttime Medical Care, Bay Area Orthopaedics & Sports Medicine, Chase Brexton, North Arundel Medical Center | Kaiser Permanente, Physical Medicine and Pain Management Associates, The Primary Care Group of Maryland, The Tate Cancer at UM Baltimore Washington Medical Center, UM CMG – Primary Care at Glen Burnie, University of Maryland Baltimore Washington Medical Center, UM CMG – Primary Care at Hanover, UM CMG – Women's Health at Hanover, University of Maryland Medical Center, UM CMG – Primary Care at Millersville, john hopkins Gynecology & Obstetrics, Righttime Medical Care – By Appointment Only, ExpressCare Urgent Care Center, Multi-Specialty Health Care, Priority Care Clinics, Annapolis ENT Associates, Annapolis Medical Center | Kaiser Permanente, Anne Arundel Medical Center, Anne Arundel Medical Center Breast Center, Anne Arundel Medical Group Maternal and Fetal Medicine Specialists, Anne Arundel Urology, Center for Vein Restoration, DaVita Annapolis At Home, Edwards Pavilion, MedStar Cardiology Associates in Annapolis, The Center for Innovative GYN Care, The Maryland Centers For Psychiatry, Wayson Pavilion, Naval Health Clinic
Local Cemeteries & Funeral Homes
Crownsville Veterans Cemetery, E.L. Brawley Company, Witzke Funeral Homes Inc., Hebrew Young Mens Cemetary, Hardesty Funeral Homes, Anatomy Gifts Registry, Fink Funeral Home PA, Glen Haven Memorial Park, Harman Funeral Service, Maryland State Funeral, MD State Funeral Director Assoc Inc, Ardent Cremation Svc, Saints Rest Cemetery, Simplicity Cremation & Funeral, Marshall Dorota W, Our Lady-Fields Cemetery, Chambers Funeral Svc, Epping Forest Gate, Fellows Helfenbein & Newnam Cremation & Funeral Care, P. A., George Washington Cemetery Com, Hillcrest Memorial Gardens, Kenneth Walley Funeral Svc, Kopicki Mary-Louise, St Anne's Cedar Bluff Cemetery, Stewart Services Inc., W Reese, Walley Funeral Svc, J B Jenkins Funeral Homes Incorporated

Willow Oak Flower & Herb Farm in SEVERN is the finest florist in SEVERN.

Your browser is not supported
Willow Oak Flower and Herb Farm
Source: https://willowoakherbs.com/